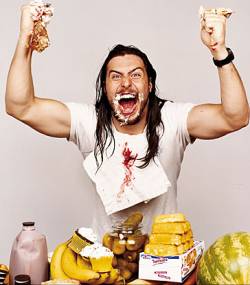 I love Andrew W.K.
He's like what Mike Patton might have been if he had a non-corny sense of humour and a whole friggin' LOT OF UH-MAY-ZING.
As far as I'm concerned, anything he does is kissed by awesome.
Thus... whatever the heck is happening here is a-ok by me.