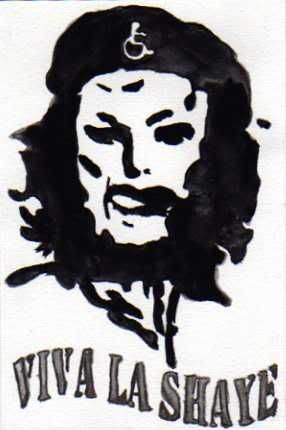 I CRIED. I CRIED WHATEVER TEARS I HAD IN THESE ZOMBIE EYES OF MINE.
The worst news of all has been floating about in these Interwebz...
and seeing as how I exist in the wires... zapped I got... and woe is me...
CAN IT BE? IS SHE GONE? IS SHE HE?
Reportedly and sadly... not only is Shaye gone... but she is also, as I had long suspected...
the late Eric Fournier... who has apparently expired.
This is one lid I am not thrilled to be blowing off... as I sit down to a bowl of Stumpwater Salad with the now
lonely AliOns...
I will do the Hand Thing for the rest of my days.
I miss you, Shaye... and I will see you still in every nightmare I have.
R.I.P
YOUR FRIEND AND MINE, SHAYE ST JOHN.
rest in peace... pieces... whatever.
sorry.
I'm sure you and KiKi are doing that Drip Drop Diet in the sky.
Love Ya!
Goodbye.
:(
Gone... NEVER EVER will be forgotten.